The Action Group – Human Resources Solutions was founded by Tav Gauss, one of the country's premier authorities on human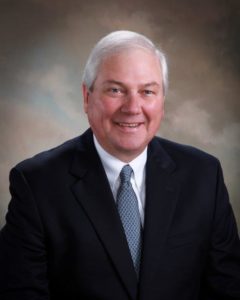 resources related issues. Mr. Gauss and his team have almost 40 years of experience in the industry, providing employment, financial consulting and human resources services across the United States.
The team at The Action Group – HR, comprised of leading staffing, legal, insurance, workplace safety and human resources experts, never relies on boilerplates or pre-packaged advice. Our consultants are committed to effectively and efficiently enhancing and streamlining your staffing and human resources operations by providing you with customized services and the most qualified candidates from a wide range of skill levels and expertise to meet your specific needs.  We know the ins and outs of the industry, your communities and know what it takes to keep you productive.
As the local staffing industry leader, The Action Group – HR has been building relationships and profitable partnerships in North American business community for almost 40 years, and has earned a reputation for the highest quality client and candidate services. With offices in two locations across eastern North Carolina with four specialized divisions (general/professional staffing, technical, health, and Recruitment Process Outsourcing (RPO), The Action Group – HR is fully equipped to provide personalized services of the highest quality – precisely when and where you need them.  Although The Action Group – HR is physically located in North Carolina, we offer Recruitment Process Outsourcing (RPO) services across North America. Contact our specialists today to learn how The Action Group – HR can increase productivity by effectively and efficiently providing customized staffing and human resources services – ultimately allowing you to focus your attention on growing your bottom line.
Mission Statement
The needs of our clients and the needs of our employees are first and foremost in our minds. We look for the best in others and see each person as a unique individual. In our dealings, we will treat each other with courtesy, respect, consideration, and acceptance. If our service to our clients exceeds  their expectations, and our employees are excited about coming to work each day, we have accomplished our mission.
EEO Statement
The Action Group-HR is an Equal Opportunity Employer (EEO) and does not discriminate on the basis of race, color, national origin, religion, gender, age, veteran status, political affiliation, sexual orientation, marital status or disability (in compliance with the Americans with Disabilities Act) with respect to employment opportunities.